At the beginning of the month, Dr. Brian Magerko installed his lab's "Viewpoints AI" at the ArtScience Museum in Singapore for a juried art exhibition called Remembering / Forgetting. The piece,"Viewpoints AI," is an Artificial Intelligence-based installation piece. The exhibition lasted from November 2nd through 5th. This was done in conjunction with the 7th Annual International Conference on Interactive Digital Storytelling.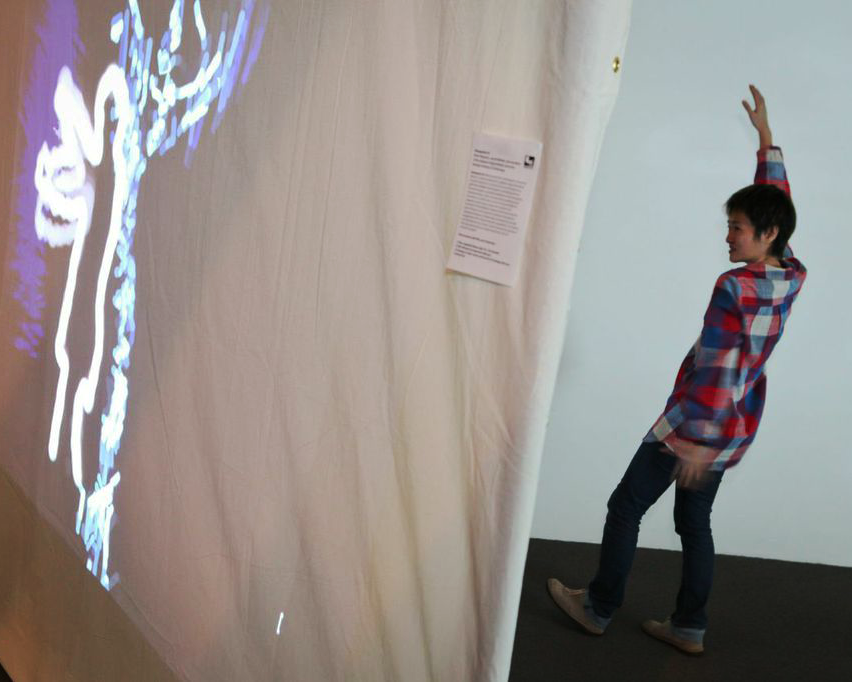 Viewpoints AI is a heavily student-run project that has come out of multiple semesters of students in Dr. Magerko's Digital Media Project Studio and College of Computing Expressive AI courses. Mikhail Jacob, a 2nd year CS PhD student, is the lead student on the project.
On November 4th, Dr. Magerko also presented a single author paper that reflected on how to compare and contrast interactive narratives across digital and non-digital forms, entitled "The PC3 Framework: A Formal Lens for Analyzing Interactive Narratives Across Media Forms."
Check out ADAM Lab's current demo video of the installation piece.