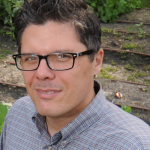 The Public Service Pathway, a campus-wide initiative Directed by Carl DiSalvo, received a grant from the Commerce Club Foundation to fund course development that promotes student – community collaboration. The initiative aims to engage students' coursework with community challenges and goals, situating coursework both in the classroom and in the community.
DiSalvo explains that this type of work "presents a unique opportunity to take whatever question you are asking out of the lab and into a messy, uncontrolled, possibly emotional environment," he said. "It has really sharpened my research."
Learn more about this development here.
To follow the program, subscribe to the Serve•Learn•Sustain list.