Second year Digital Media students are back in the full swing of the fall semester after having gained insight and experience at a variety of summer internships. Students returned from being employed at institutions such as Zynga, eBay, and IBM. These internships across the country have given students incredible opportunities to start off their second and final year of the program. Over the course of the next two weeks, we'll be sharing some of their stories and experiences with you.

Ray Chen was hired by eBay after winning a 24 hour hackaton at Georgia Tech in January. Chen and another DM second year Sam Zwaan competed in a team with another student from the Human Computer Interaction program against a dozen other teams, composed of mostly Computer Science students in an eBay sponsered competition. This 24 hour Hackathon asked students to design an application that would touch on social, mobile, and eco-friendly aspects. Chen and Zwaan won the competition with their app and explanation how it would help the eBay consumer. After the Hackathon, eBay offered by Chen and Zwaan summer internships in New York. For the full story on their victory in the eBay 24 Hackathon, see our previous story.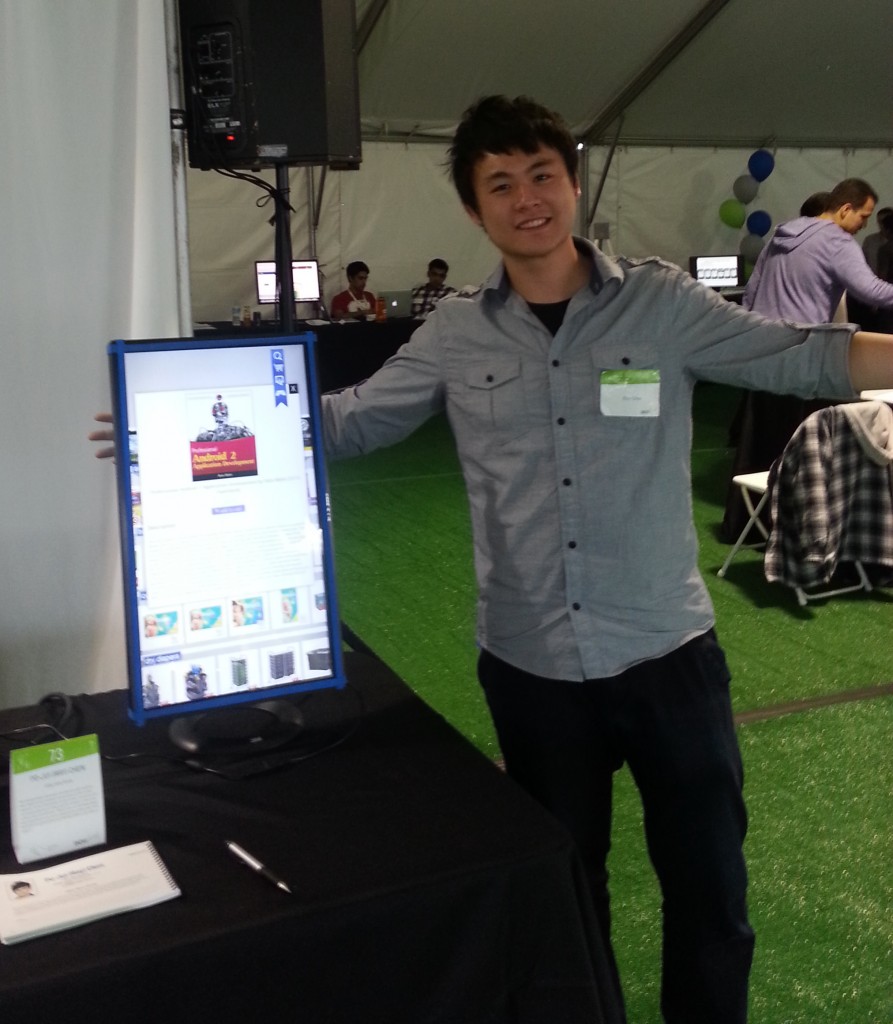 Chen worked as an innovation research intern, working to create a seamless and more engagning shopping experience between personal devices and kiosks.
An incredibly accomplished student in the Digital Media program, Chen's work was also celebrated during his internship.
"The most valuable thing I learned was that people around you are great assets," Chen says. "My co-workers and managers are talented experts both in technology and business. They gaught me how to polish an idea from various aspects and how to pitch your idea to everyone else effectively."
"My project was recognized as one of the two best intern projects from 500+ interns in the US," says Chen. "It will roll out to reach millions of people soon! I was thrilled with the speaker called out my name and let me explain what I chaieved as an eBay summer intern."
In addition to making a splash at the company, Chen gained experience from his internship that will help him in his final year of the program.
"My master's project has changed focus from advaning augmented reality technology to researching interactions between users and AR contents, which requires the skills I developed from this internship," Chen says. "I've also become more determined about pursuing a full-time position in creative development and design after graduation."