Last week the Digital Media program and the GVU Center hosted a joint Demo Day for students to showcase the projects they have been working on recently. Demo Day is an excellent opportunity for our students to share their incredible work with each other and with the larger Atlanta community. Below are photographs of some of the projects that the Digital Media program showcased.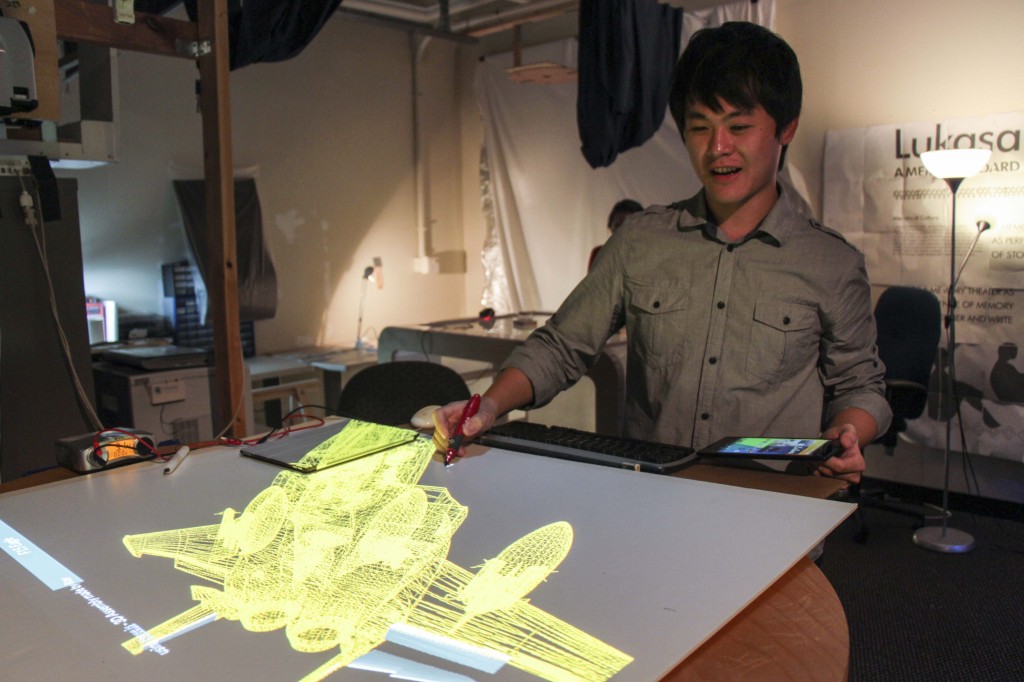 Second year MS student Ray Chen displaying the powers of SciSketch from SynLab. By sketching collaboratively, students can also compare their mental models with each other and share them with instructors in order to further enhance their understanding. The system tracks multiple pen inputs on a tabletop display surface and can transmit sketch data to a remote computer.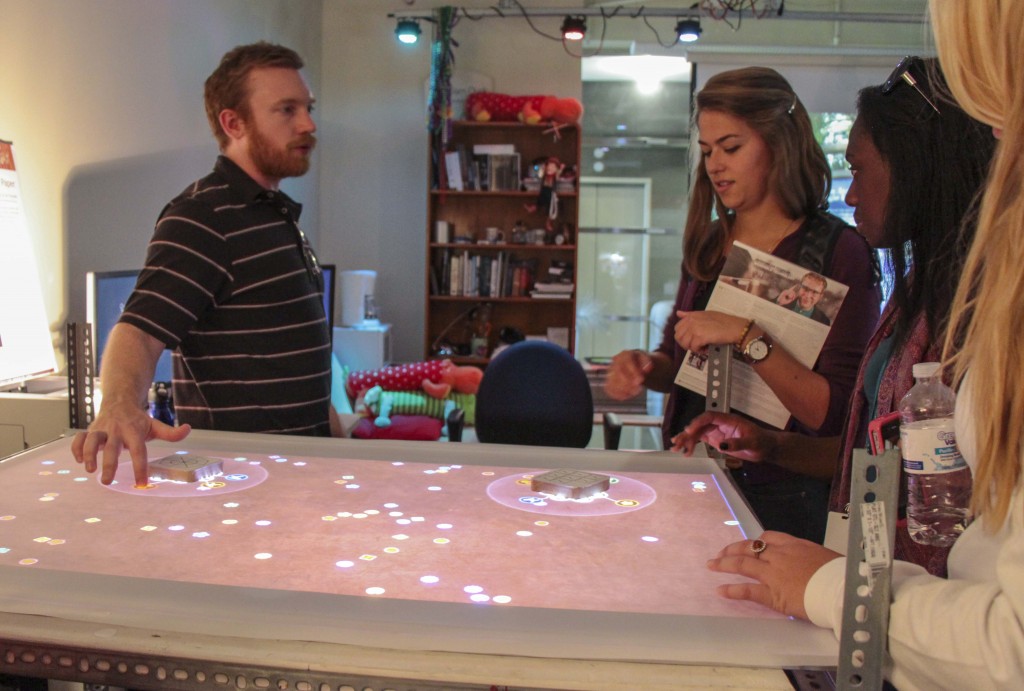 PhD student Paul Clifton demonstrates Mapping Place from SynLab. Mapping Place is a interactive tabletop and projection based museum installation that allows museum visitors to create and explore Lukasas, artifacts used by Luba people of the central Congo for recording and retelling genealogy, history, spirituality and place.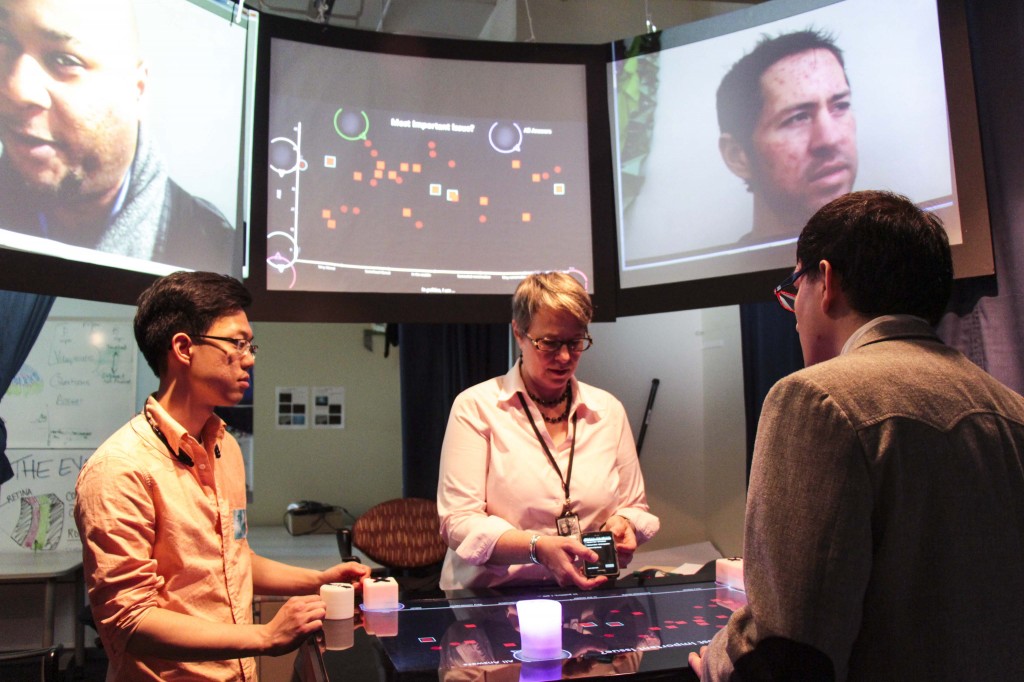 SayWhyPoll & Tangible Anchoring from SynLab explores new methods of public opinion gathering, analysis, and presentation afforded by the convergence of mobile user-generated content, tabletop tangible computing, the Web, and mass media channels.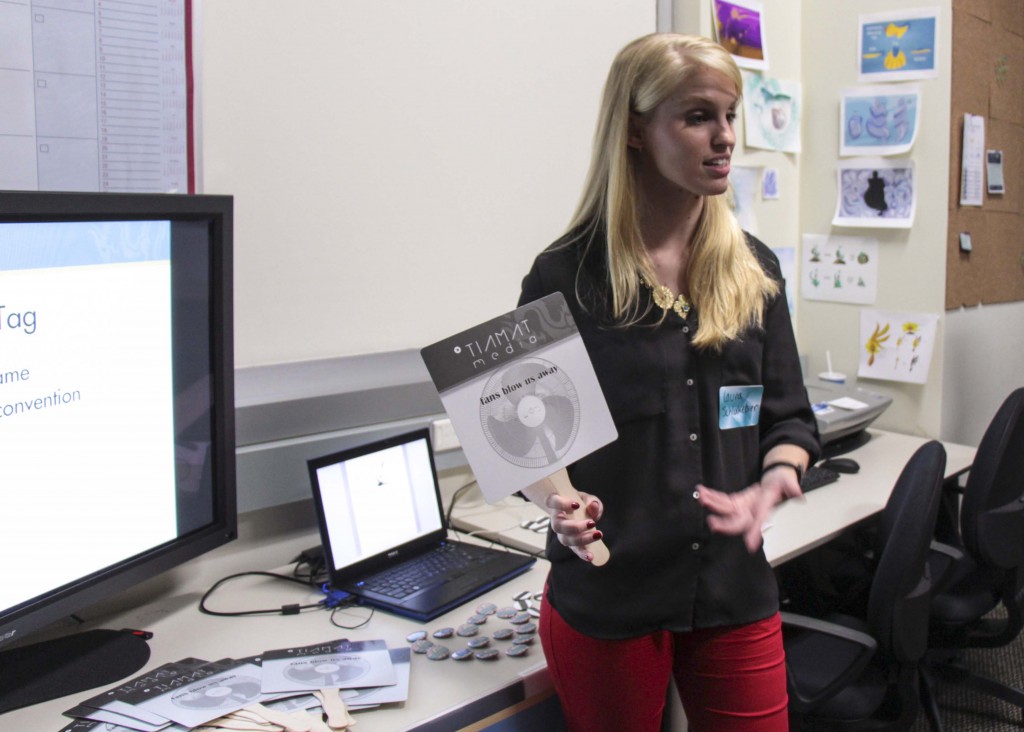 Second year MS student Laura Schluckebier discusses her team's alternate reality game Tiamat Media from the Emergent Game Group. During this alternate reality game, which took place at Dragon Con 2013, players uncovered the secrets of the mysterious company Tiamat Media and worked together to take the company down.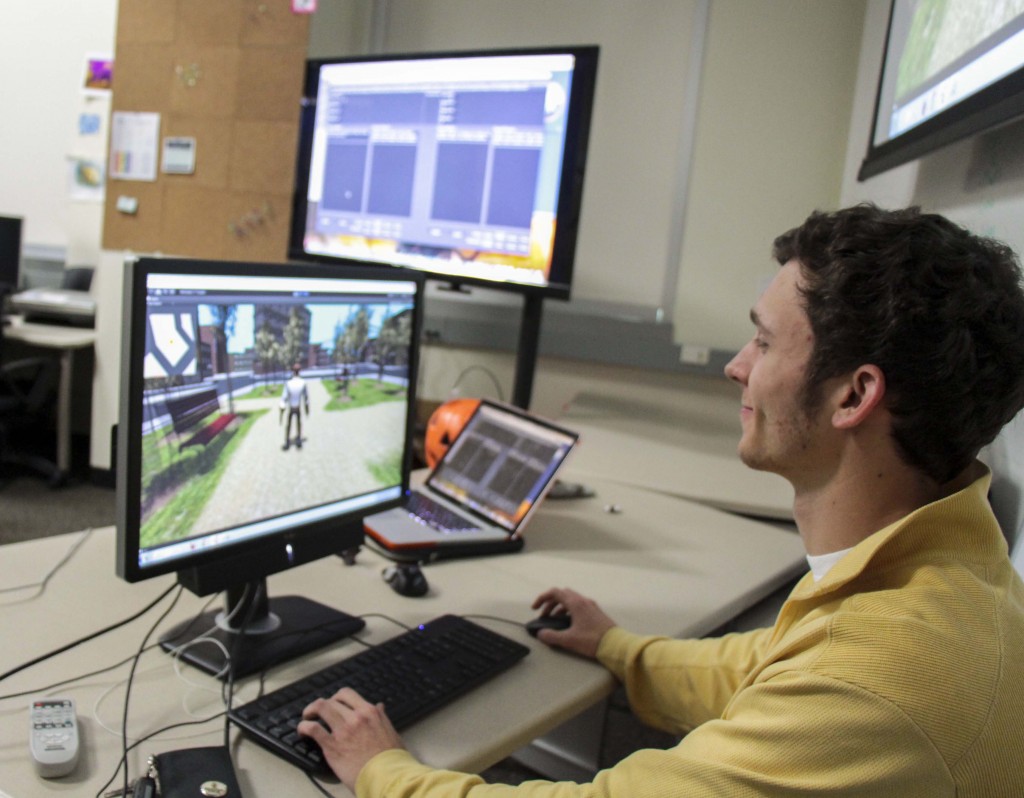 Computational Media undergraduate Kyle Blevens takes a tour of Ellis Island, an MMORPG by the Emergent Game Group. Ellis Island is set in New York City that provides players with the experience of immigrating to the United States during the 1920s. The core focus of Ellis is the emergent progression of characters throughout play.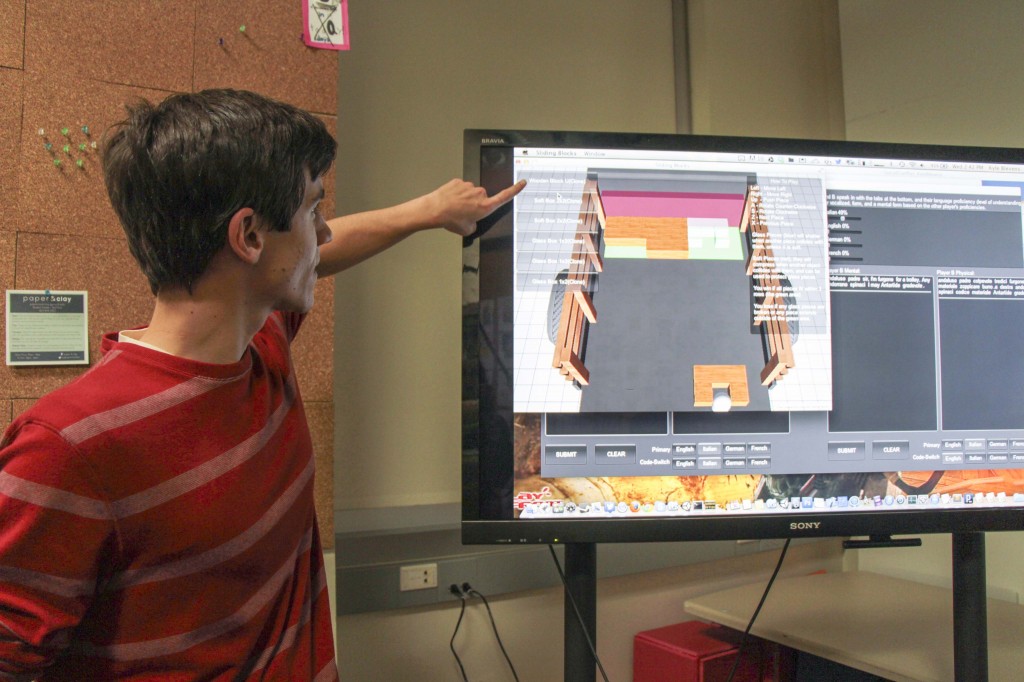 First year MS student Michael Vogel explains this Ellis Island mini game by the Emergent Game Group.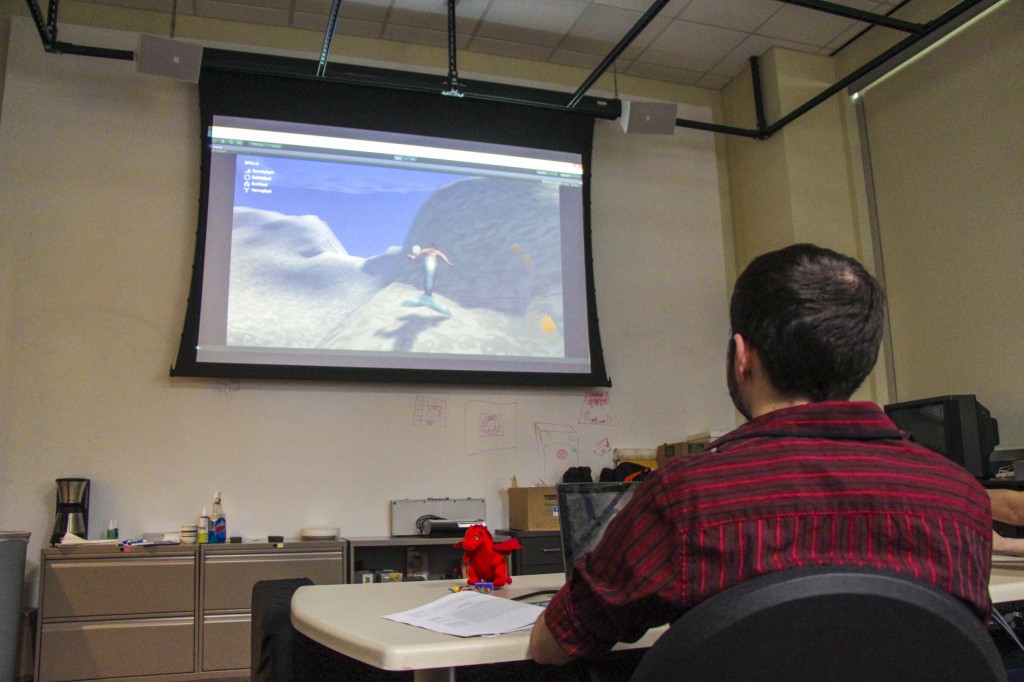 First year MS student AJ Kolenc showcases the Emergent Game Group's game Mermaids, an experimental massively multiplayer online game that encourages cooperation over competition, exploration over grinding, and creation over destruction, allowing players to inhabit and collectively manage a dynamic ecosystem.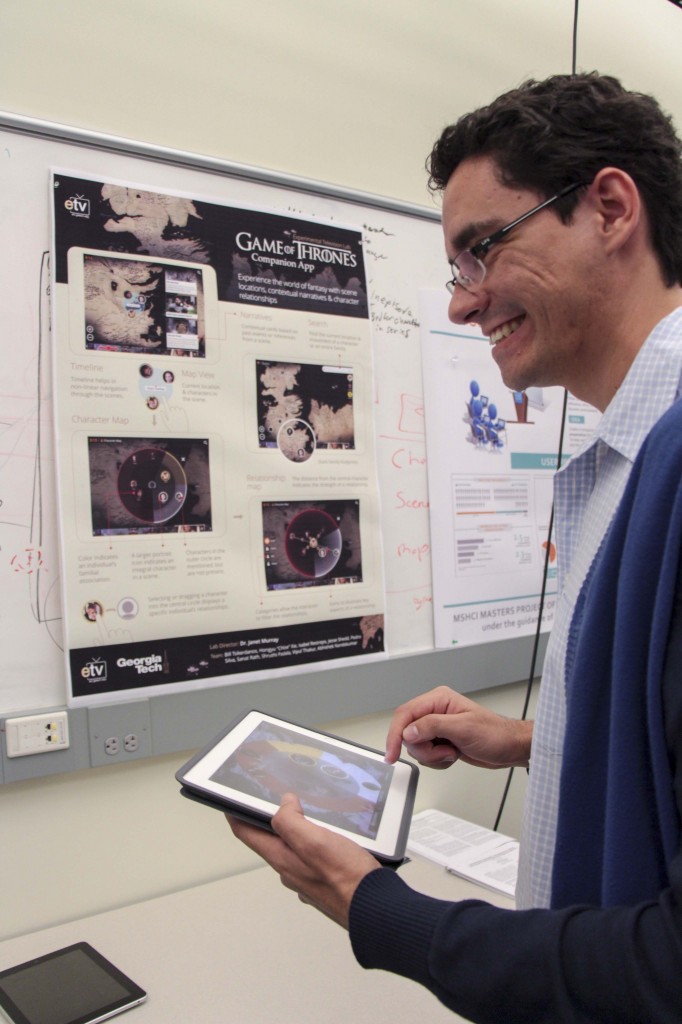 Experimental Television Lab (eTV) showcased its new project, which is a Game of Thrones companion iPad app. This app helps viewers of the show understand where characters are geographically in the world and how they are connected to each other.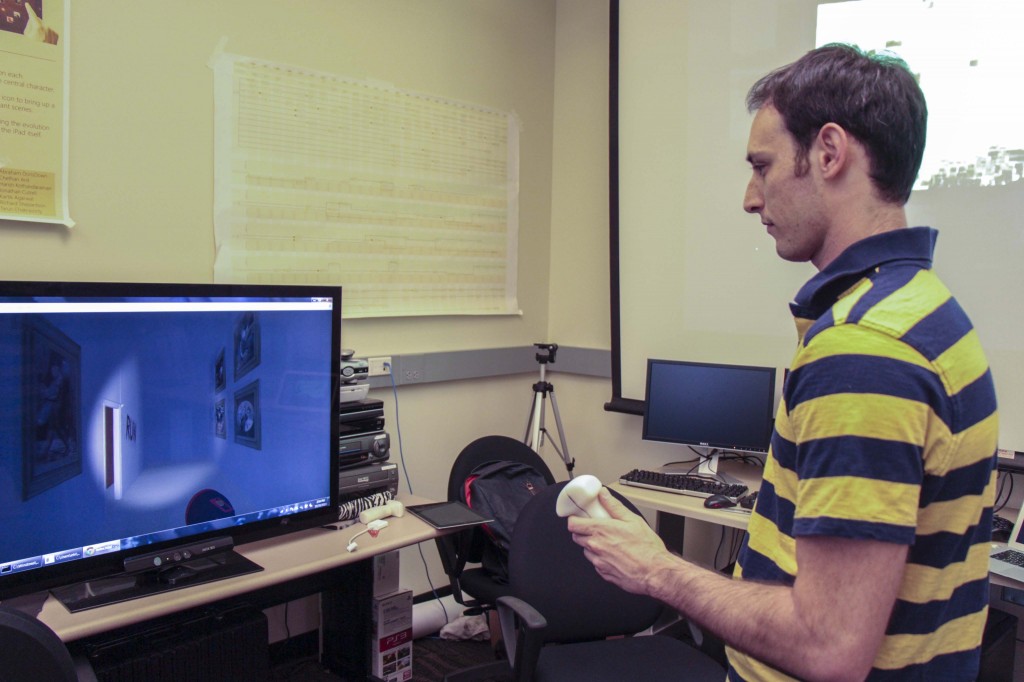 Second year MS student Ben Pincus plays eTV's interactive narrative which extends the world of the FX show American Horror Story by using a Universal Threshold Object designed by SynLab.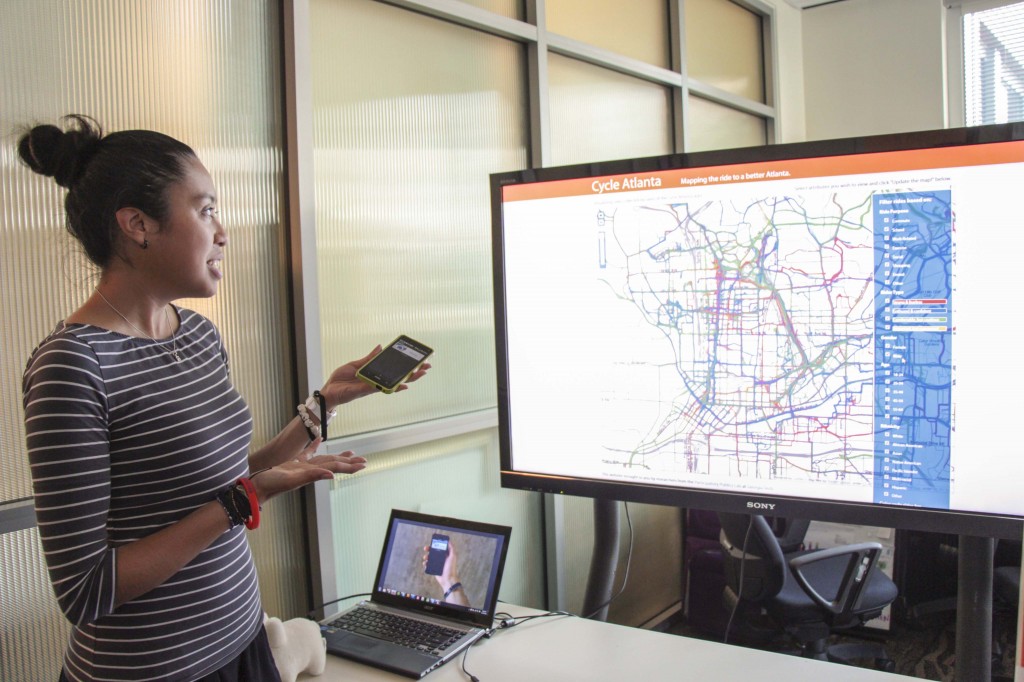 PhD student Mariam Asad explains the technology behind Cycle Atlanta, a Participatory Publics Lab project. This app uses your phone's GPS record your routes in real-time, allowing the City of Atlanta to know which routes cyclists prefer in order to make strategic improvements to bicycle infrastructure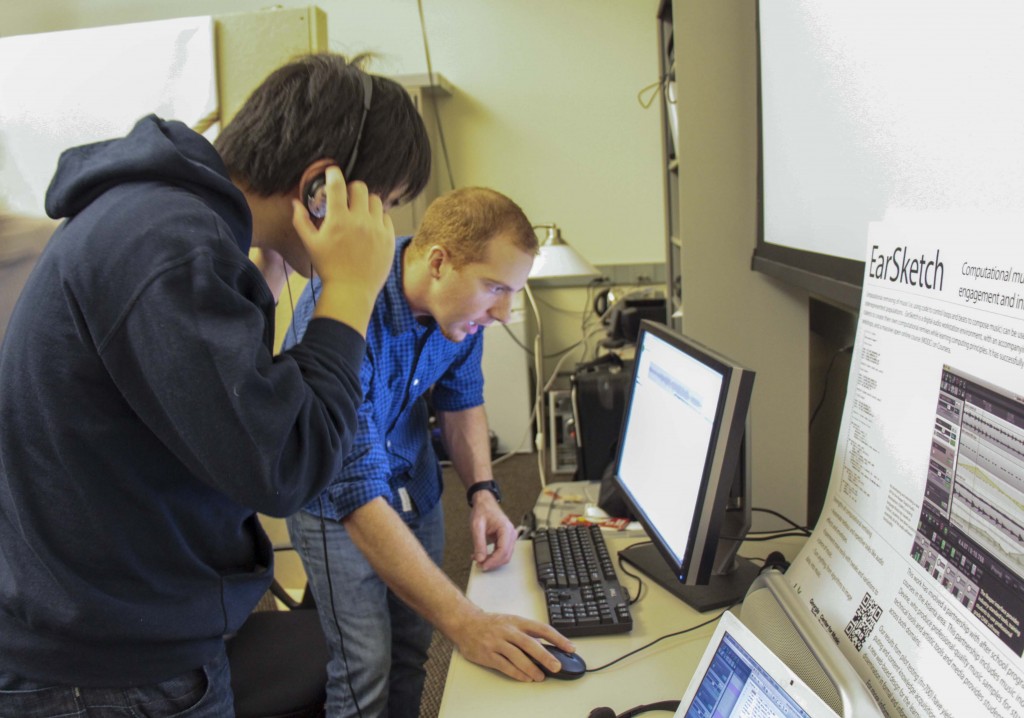 First year MS student Mike Madaio shows off Earsketch, a musical computational remixing project from the Adaptive Media Lab (ADAM Lab). EarSketch engages students in computing principles through collaborative computational music composition and remixing. The software toolset enables students to create music by manipulating loops, composing beats, and applying effects with Python code.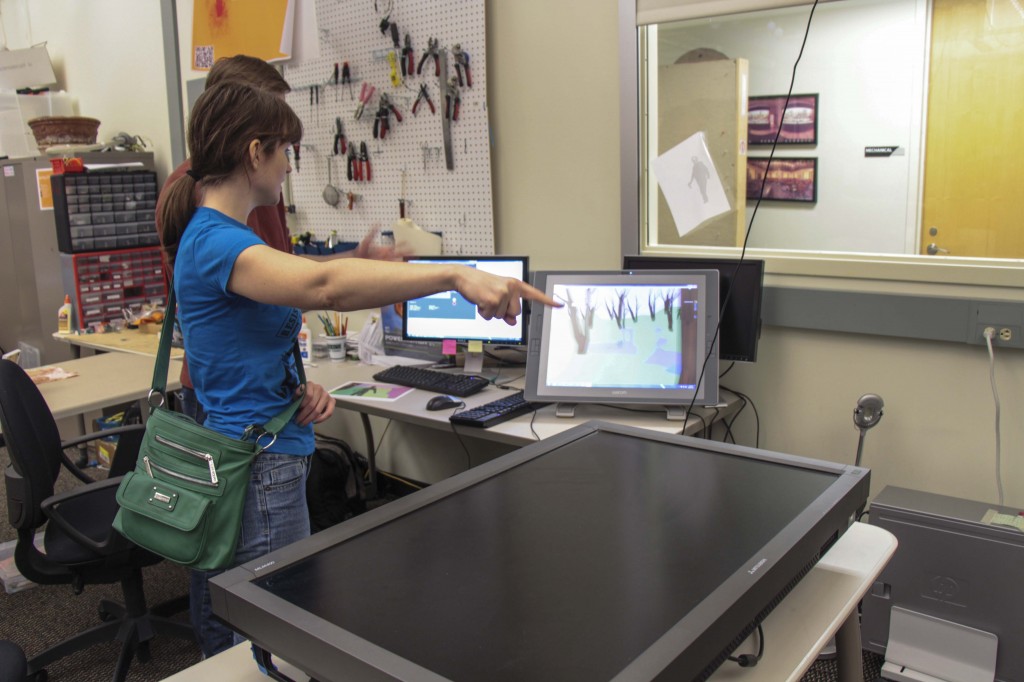 Second year MS student Josh Faubel shows another student this project entitled Assistive AI for Digital Filmproduction from the Digital World & Image Group. This project explores a combined AI-HCI approach to participatory intelligent agents that help amateurs create digital moving image media, such as machinima.