This week, Dr. Yanni Alexander Loukissas was featured in BBC News Magazine's article entitled "The buildings that would have been impossible". In this article, Loukissas describes the role of computer-aided design in addressing complex architectural design issues in some of the most striking buildings in the world.
Dr. Loukissas discusses structures like the Sydney Opera House, the Great Court at the British Museum, and the Burj Khalifa. He explains, "There were initial fears that any design with code would be constrained and homogenized […] But CAD has developed and evolved over the last 50 years and coding is now an expressive tool for architecture."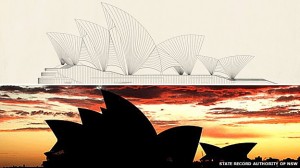 The article also mentions his recent book entitled Co-Designers: Cultures of Computer Simulation in Architecture.
The BBC is preparing for a year-long focus on code, a project called Make it Digital, which "aims to shine a light on the world of digital creativity and coding". This is one of the first articles in the series.