On Friday, August 21, second-year DM master's students discussed their summer internships in the GVU Cafe. New students in attendance got some ideas and advice about the experience that they have coming up next summer. It was a good opportunity for passing down experiential learning from one class to the next as well as a glimpse at what students have been up to over the summer.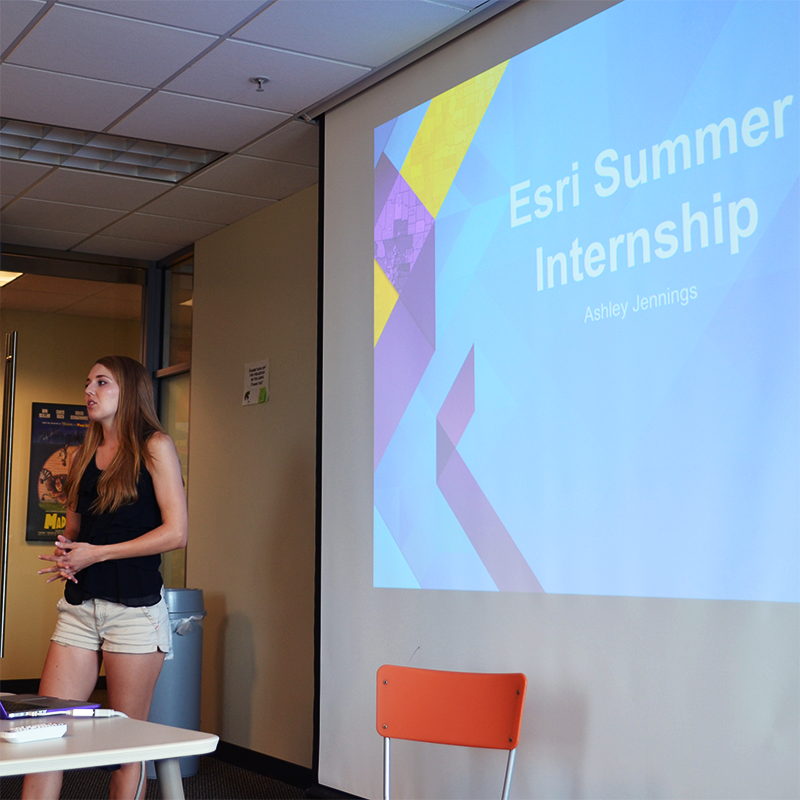 Students interned at academic, corporate, and arts-oriented host companies. There was lots of web and visual design going on. The following companies were represented: Coca-Cola Enterprises, Adobe Research, Esri, NTT Group, Goat Farm Arts Center, Porsche, Camp Pennbrook, and the Ivan Allen College here at Tech.
Useful advice floated around as well. Students preparing for their internships next summer were urged to apply early and to define their own goals and outcomes before starting the search.