Second year Digital Media students are back in the full swing of the fall semester after having gained insight and experience at a variety of summer internships. Students returned from being employed at institutions such as Zynga, eBay, and IBM. These internships across the country have given students incredible opportunities to start off their second and final year of the program. Over the course of the next two weeks, we'll be sharing some of their stories and experiences with you.

Master's students Laura Schluckebier and Adam Rafinski were both hired as summer interns at Wise Guys Events in Los Angeles, a company that specializes in corporate team building events. While they were there, they both gained hands-on experience in designing and producing real-life games, as well as an insight on running a small business.
Celia Pearce, who serves as both Rafinski's and Schluckebier's advisor in the Digital Media program, put the students in contact with Wise Guys Events because of their interests in pervasive games.
"Advisors can be such an important resource to help DM students to make connections with industry professionals, and Celia did a great job of matching us up with a company that really gave us experience in our field." says Schluckebier. "My area of study is big games, pervasive games, and alternate reality games, so Wise Guys Events was really a perfect fit for an internship."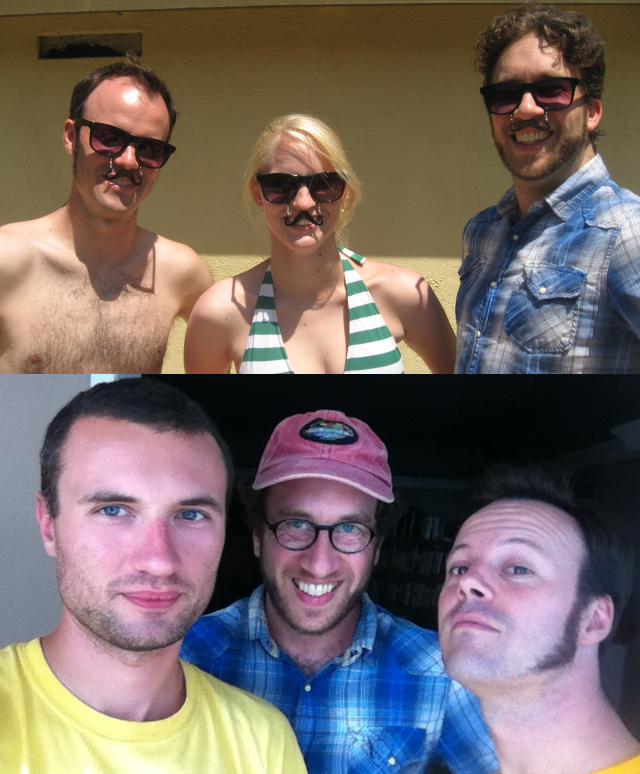 Because Wise Guys Events is a small business run by the two founders of the company, Myles Nye and Greg Snyder, Rafinski and Schluckebier were able to be hands on in a variety of aspects in the company.
"I helped run games for clients, researched potential clients, brainstormed ideas for future games and projects, and really felt like I was part of the company while I was there," Schluckebier says. "Working at such a small company directly with Greg and Myles was an incredible opportunity to see how a small business works."
Working in the professional game industry gave both students great experience and lessons on what it means to be a successful game designer.
"The most valuable thing I learned was the language of business and to experience personal revenue, both intellectual and material, when your own baby is actually flying," says Rafinski. "It made me think about starting my own company and to think more about how to actually make money within my own focus of work. I also learned from Greg and Myles that it's possible to do work in the service industry while maintaining a certain educational integrity."
"Working at Wise Guys Events taught me not only about how to design successful, fun game, but also actually physically producing them, tailoring them for clients' needs, and managing day to day activities at the same time as you mange long term, big project goals," says Schluckebier.
Moving into their second and final year, both Rafinski and Schluckebier believe that their summer internships are a valuable addition to their Digital Media education.
"My internship was a personal test for myself to see if I wanted to work in this field in this country," says Rafinski, who is originally from Germany. "I also learned that I want to focus my second year on production management and game design, as well as on my own projects."
"Spending my internship in Los Angeles was eye-opening espeically because now I feel like my future career will absolutely be rooted in LA," says Schluckebier. "That's where big games and the ARG industry is located, and I want very much to be a part of that action, to learn from experienced veterans and to bring in my own ideas. I'm also pulling in things that I learned over the summer into how I'm designing and producing my own Masters project, which is a pervasive game."
Of course, working at a game company in California certainly has its fun perks. Rafinski and Schluckebier both have memorable and fun tales.
"I got to play and referee a game where people would catch colored balls with buckets on their heads at Malibu Beach," said Rafinski. "I can't believe I got paid for that. I also got to eat a vanilla bacon milkshake while discussing the value of ARGs and how to structure a company with Myles and Greg."
"I helped run a camp staff orientation game outside of San Francisco, and helped run a game out on Catalina Island," says Schluckebier. "I also got to go to E3 to help run their game E3GoMania, which was a great critique on the booth babe culure at game expos. But honestly, overall, the entire experience was incredible. Being able to make games in an intelligent, fun way is something I definitely plan on doing for the rest of my academic and professional career."