Second year Digital Media students are back in the full swing of the fall semester after having gained insight and experience at a variety of summer internships. Students returned from being employed at institutions such as Zynga, eBay, and IBM. These internships across the country have given students incredible opportunities to start off their second and final year of the program. Over the course of the next two weeks, we'll be sharing some of their stories and experiences with you.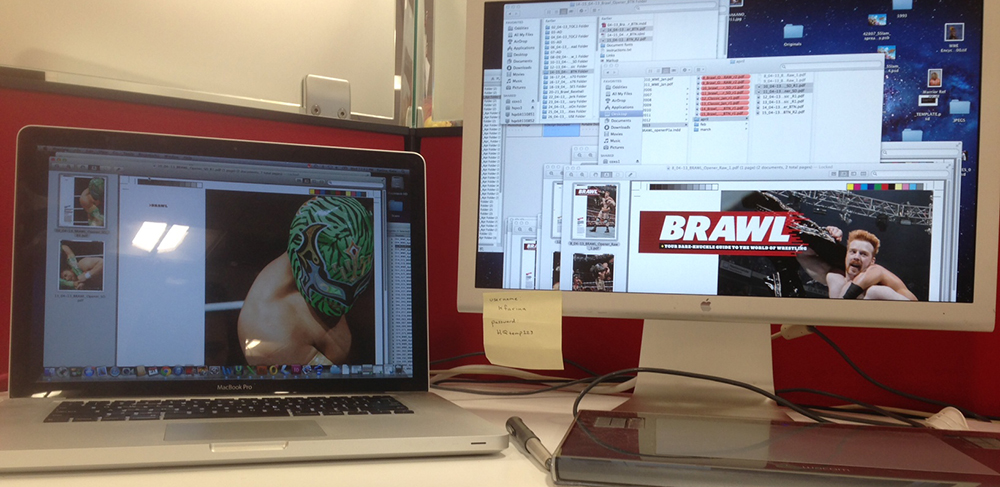 Kate Farina, a second year Digital Media masters student, worked over the summer in New York as a photo intern for WWE.com. Farina is known around the program for her love of WWE wrestling, and so when this opportunity arose, it seemed like a perfect match. She spent her summer working in the WWE.com office editing and retouching photographs and creating graphics for WWE digital properties.
"WWE has a truly unique relationship with their fans and it's mostly been played out on a digital stage for several years," Farina explains. "For someone like me who is interested in fan culture and digital media, it's a really fascinating world to investigate. It's something I'm totally engaged with both as a scholar and just a regular fan. I was really curious to see what the company itself was like, and now I've gotten to experience both sides of the fan property equation."
While working at WWE, Farina feels as though she learned both important editing skills, but also a larger sense of the industry.
"My Photoshop skills increased exponentially, of course," she says. "But the bigger picture was learning about the workflow of the digital arm of a huge company. WWE puts so much manpower behind all the little things that enrich the fan experience. There are some amazing opportunities for creativity, but there are also times when you just need to crank out a 40-photo gallery of the Berserker at 5pm."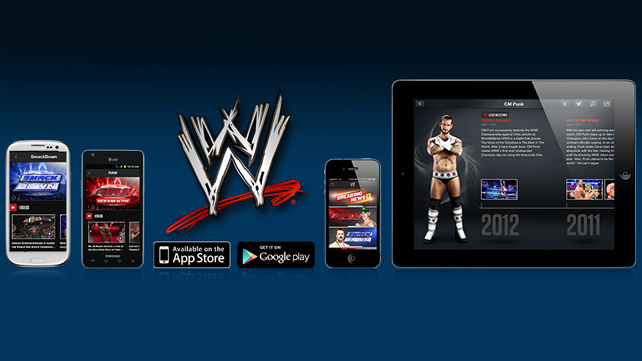 In her Digital Media courses, Farina is mostly interested in physical computing for educational purposes. While her WWE internship hasn't necessarily directly added to those motivations, she still feels as though it was a vital addition to her Digital Media education.
"Even though I'm not going to change course and pursue photo editing, I'm better able to evaluate my work in more of a professional context," Farina says. "I can look at my school projects through a slightly different lens. Refining my portfolio and the way in which I present myself is definitely a big priority this year."
Working at a rather unconventional place such as the WWE also comes with a handful of very entertaining stories as well.
"My most memorable experience was probably a late night working with the staff of the WWE Magazine," Farina recalls. "Their '1000 Awesome Things' issue was about to close and they needed a few more photos of awesome things. I had to do a frenzied search for photographic examples of 'ghostbelting,' the fringe on the British Bulldog's ring gear, and wrestlers looking under the ring for folding chairs, kendo sticks, and other weapons. I'm now a certified ghostbelting expert."